Friesland, a breath of fresh air
Half an hour from Groningen, Warten is located at a junction of access roads in the North. More than an hour from Amsterdam and within 2 hours reach from Rotterdam. You are also welcome by boat; De Laape lies on the Staande Mast Route (mast-up Route) from Leeuwarden/Grou to National Park "de alde Feanen". Come out for a fresh breath of air.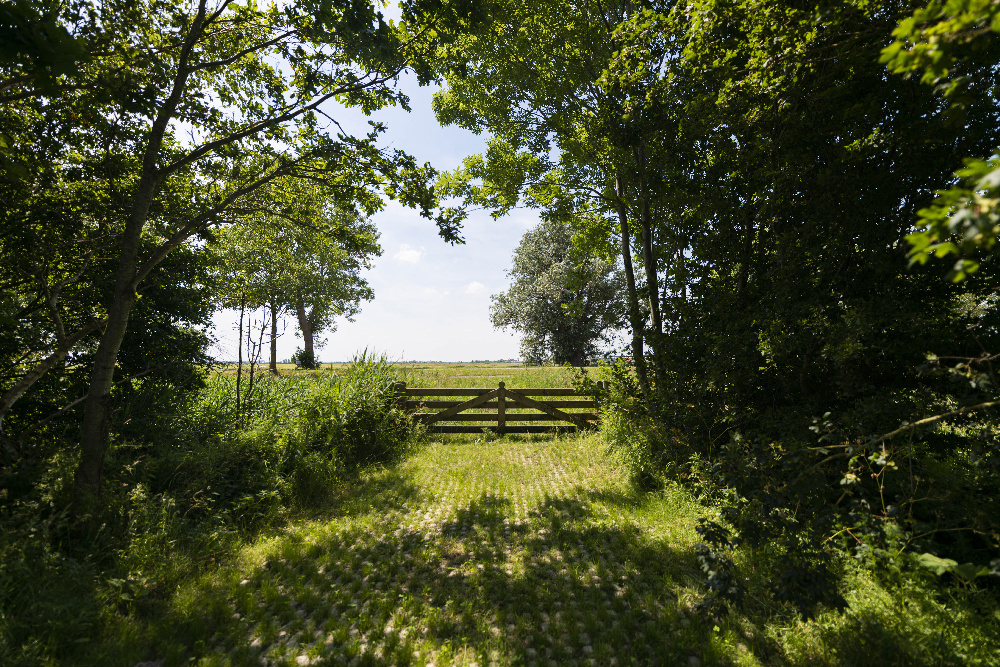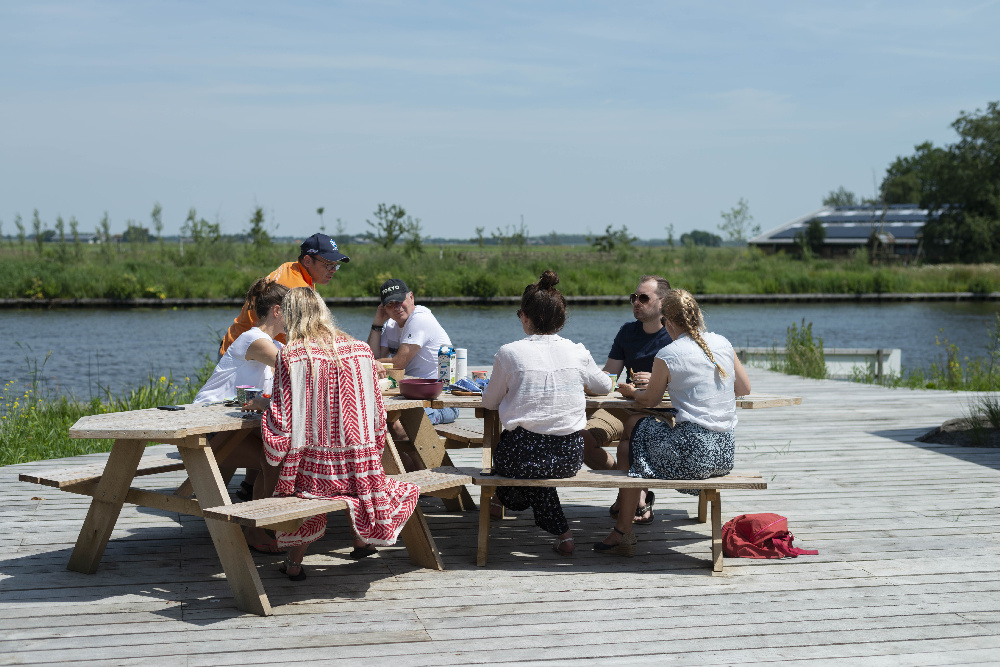 Next to the water, right in the nature
In past times, the local countryside primarily functioned with the use of the waterway network. It is still reflected in the landscape with farms that are incredibly easily accessible by water. This is also the case for De Laape, right on the main waterway of the Wartenster Wiid. Within 15 minutes on the water, you are in the middle of the National Park "De Alde Feanen". A unique area in the Netherlands due to the absence of ambient light. The Milky Way is visible on a clear night. During the day, especially in the quiet months, you can see Kingfishers, Harriers and even a White-tailed Eagle.
Green house
De Laape was once a dairy farm, which later shifted focus to sheep and chickens. The current facilities are in the shape of the old chicken sheds. Both buildings have a sleeping accommodations area and meeting rooms in the greenhouse. Refurbished in 2019, they make maximum use of sustainable facilities and meet the highest sustainability criteria. For example, the buildings are heated using heat pumps, and all cooking is electric. The green roofs are excellent for climate control, keeping it warm in the winter and cool in the summer. The energy is supplied by solar panels and rainwater is used for flushing the toilets.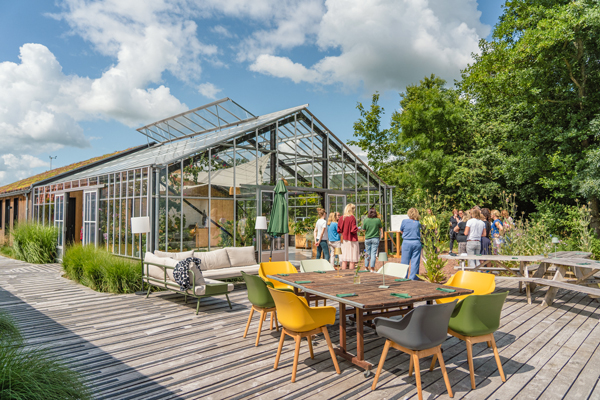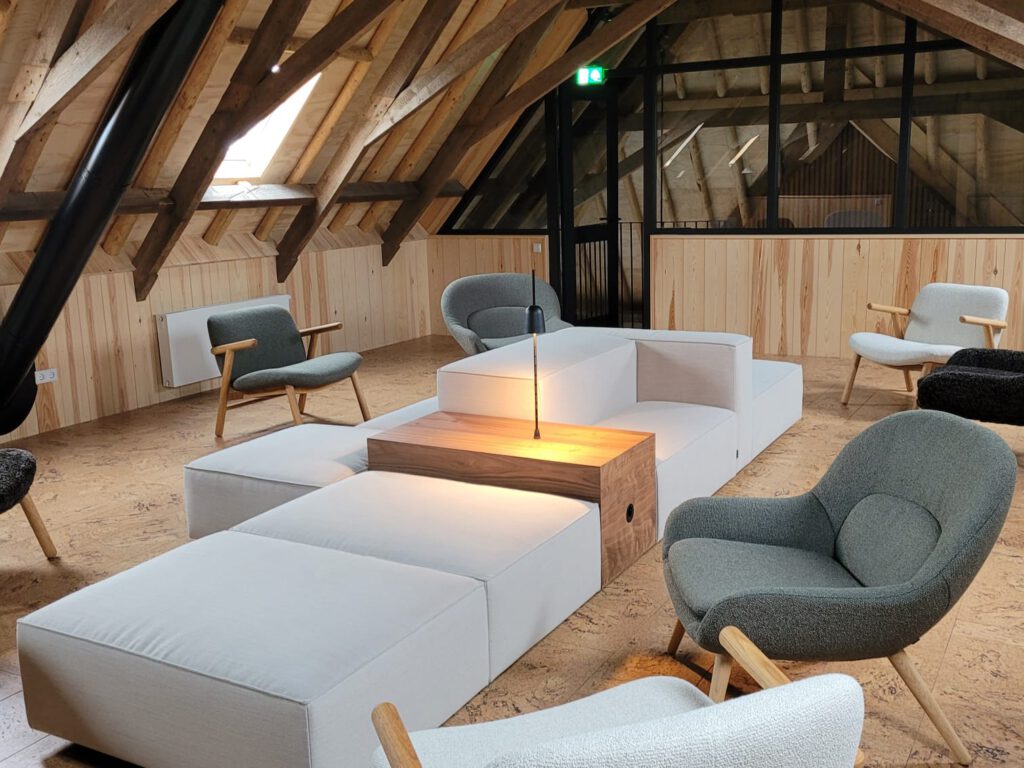 Activities outside
In the spacious outdoor area, many provisions have been made for interaction with each other and nature. There is a large field for activities next to the spacious parking lot. The fire pit can be used in good weather for preparing a meal and for a good conversation around the campfire. A walking path around the site leads past reeds and vistas. The platforms around the buildings offer seating areas for meals, drinks or conversations. Various structures have been constructed on the site to provide nesting/shelter/feeding grounds for bees, insects, amphibians and birds. The orchard offers a wealth of cherries, apples and pears. Our gardener will be happy to show you around.