Greenhouses and farm
The conference rooms of De Laape can be rented per daypart. Let us know your wishes, and we will arrange it for you. All necessary materials are available for meetings: flipchart, markers, sticky notes and screens.
Room West: 6 x 10m, max 20 guests
Room East: 10 x 10m, max 30 guests
Farmhouse: multiple rooms, max 150 guests
Rooms + outside area in good weather or with tents: max. 200 guests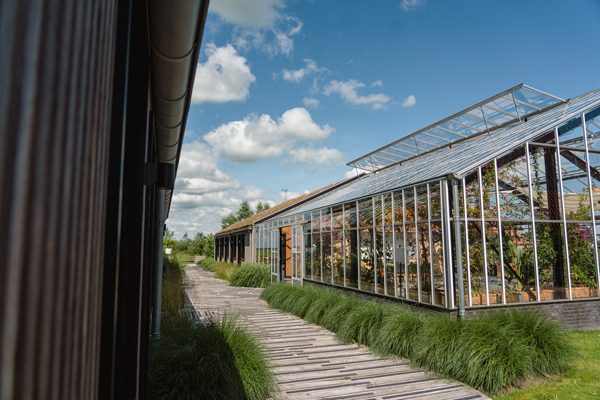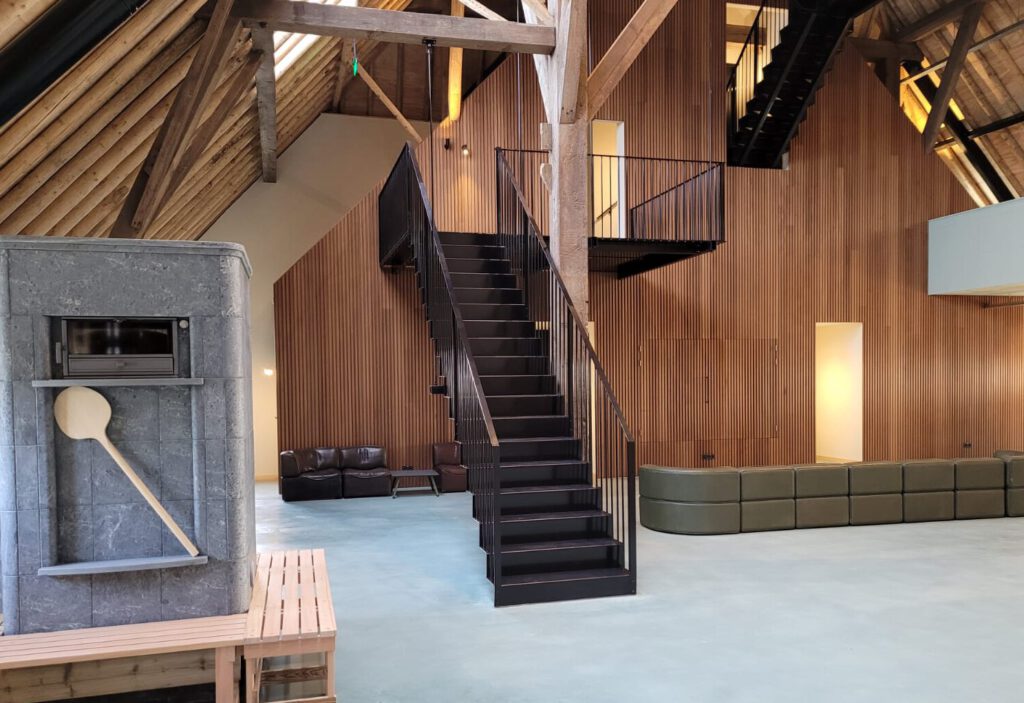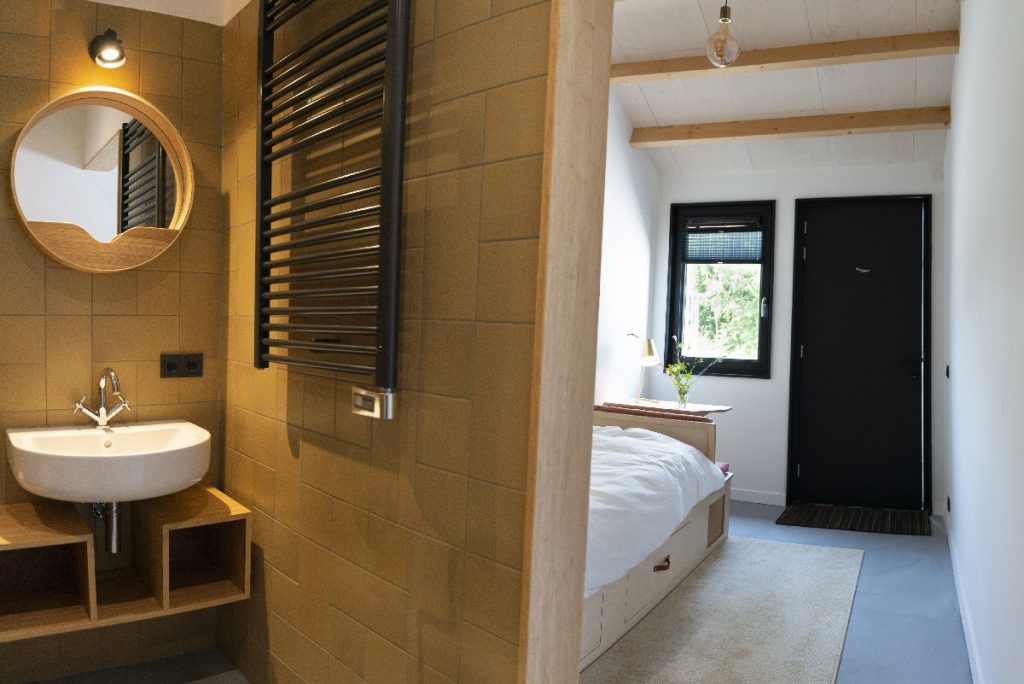 Bedrooms
The rooms are a lovely and comfortable place to retreat for a while. They are well insulated, and you won't have to worry about any noise from the neighbours. The toiletries you will find in each room are selected on minimal ecological impact. All the rooms lead directly to our wonderful outside area. De Laape has 18 single bedrooms with private shower and toilet. The rooms are available in 2 variants: single bed and box bed.
Food
De Laape works together with local entrepreneurs who prepare local and fair products for you. We cook according to the principles of Dutch Cuisine. For catering, you can choose from different concepts: finishing our dishes yourself or full catering.