EXECUTIVE RETREAT DE LAAPE
De Laape is a pristine location in the Frisian countryside for meetings and events. Equipped with all the necessities for an away from the office team meeting or customer event, De Laapse offers space, tranquillity, views and perspective.
Contact us to arrange for your specific needs.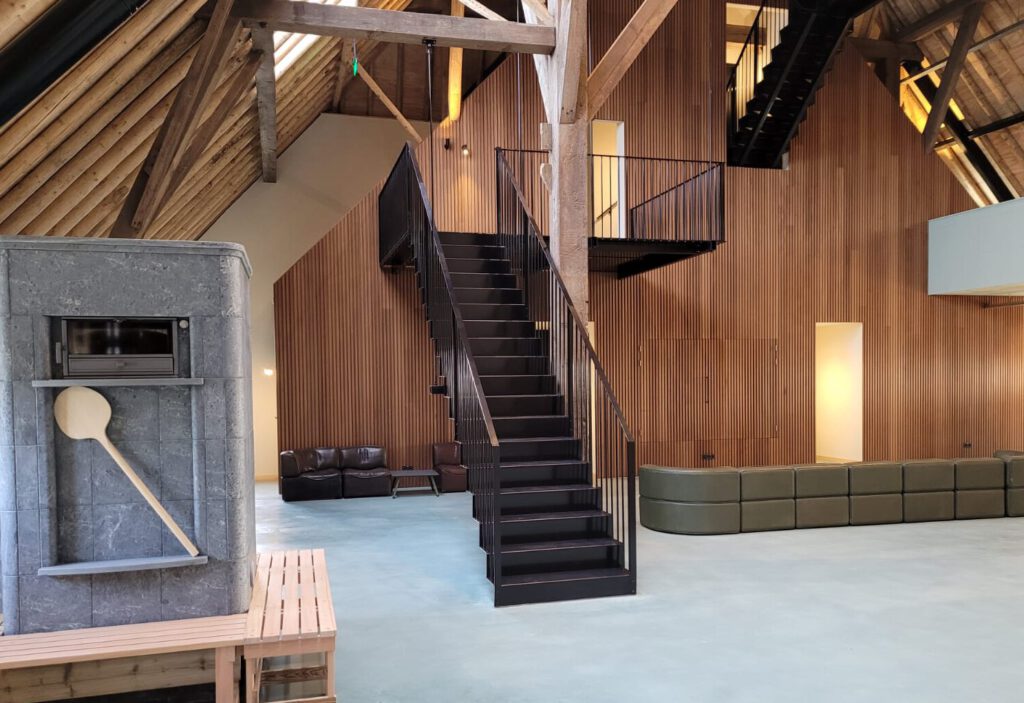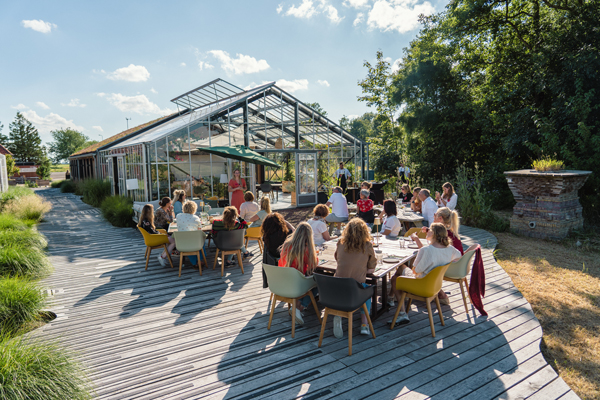 Eco-aware meetings
In the development of the De Laape, an effort was made to be sustainable also in the future. For example, the buildings are heated using heat pumps, and all cooking is electric. The sedum roofs are excellent for climate control, keeping it warm in the winter and cool in the summer. The energy is supplied by solar panels and rainwater is used for flushing the toilets.
Training courses
De Laape is also suitable for training courses and meetings aimed at exchanging knowledge and experiences. The location is ideal as an executive retreat and the perfect place for reflection in the middle of an environment, which gives space to new insights. We can either offer tailor-made programs in consultation with you or rent De Laape for your own events.
Multiple day events
De Laape is ideal for holding multiple day events. Make full use of the two conference rooms and the entire hectare of outdoor area. The walkways, waterfront decking, orchard, frog pond and fire pit provide space for contemplation, interaction and inspiration.
Location & catering
De Laape is a former farm in Warten, close to the city of Leeuwarden. It was once a dairy farm, which later shifted focus to sheep and chickens. The current facilities are in the shape of the old chicken sheds. Both buildings have sleeping accommodations and meeting rooms in a greenhouse. The 18 single bedrooms and two conference rooms form the core of the executive retreat. The buildings were refurbished in 2019. They make maximum use of sustainable facilities and meet the highest sustainability criteria.
De Laape works with local entrepreneurs to offer a mix of authentic Frisian hospitality and its local products.